Exclusive Buyer Agency FAQ
Exclusive Buyer Broker Tennessee
Click on the links below to read more about the topic.
What is the difference between a 'Buyer Agent' and an 'Exclusive Buyer Agent' (EBA)?
The real TEST of a "True Buyer Agent" (TBA) or an "Exclusive Buyer Agent" (EBA)...
Just ask your prospective buyer agent ONE question, "Do YOU or does ANYONE in your Agency EVER list properties or represent sellers?" If the agent, or ANYONE in their agency, lists properties, the agent is NOT an EBA (or TBA), and there is a definite Conflict of Interest potential.
The Exclusive Buyer Agent (EBA) never works for sellers or lists properties, and does not work in an agency where ANY agent represents sellers, or works as a Dual Agent (what many call a 'double agent'), or a 'Designated Agent' for the Buyer or Seller, or a Transaction Broker, or Facilitator.
Instead, the Exclusive Buyer Agent (EBA) represents buyers ONLY, ALWAYS, EXCLUSIVELY! If the answer to the question above is "YES", then you are not getting Exclusive Buyer Representation. It COULD cost you more, and there could be a conflict of interest with you NOT having representation by an EBA!
Why does ONLY an 'Exclusive Buyer Agent' (EBA) provide an advantage to Buyers? No Conflict of Interest!
Would you want your lawyer representing you, while your Lawyer's PARTNER represents someone SUING YOU?
(I KNOW I WOULDN'T)
The same applies in Real Estate...Why not hire YOUR OWN EBA FIRM when you buy a home or property? You want an agency which NEVER represents a seller or lists homes, specialists who work EXCLUSIVELY with Buyers and have no conflict of interest! EBAs have no pressure to sell an in-house listing or a particular home. EBAs receive no 'perks,' to sell agency listings,' (because they never list!), nor does the EBA have a motive to sell his own listings to enhance his commissions, again because EBAs NEVER take listings and never represent sellers!
What is it going to cost me? And do you charge a 'retainer'?
More than 99% of the time, it will cost you NOTHING out-of-pocket or extra, because of the savings Exclusive Buyer Agents are noted for getting their clients… in mortgages, home price savings, skilled negotiations, and fewer homebuyer mistakes could have been costly otherwise. The occasional (LESS THAN 1% of the) time, you may choose to pay an amount to close a deal that would still make your TOTAL cost to purchase and close your home an excellent deal, with the other savings and protections we have provided you with.
We charge a pre-negotiated fee, which we both agree upon in advance. Your contract directs us to also negotiate the seller paying any amount of the fee a listing agent is not offering, as a seller paid closing cost on your behalf. Equally IMPORTANT, if the seller or the seller agent is offering a higher percentage than we negotiated to sell the home you want, we credit YOU the extra $$$ at closing toward closing costs, or request that amount in reduction of your total sales price. This also applies if any seller paid incentives are offered to us to sell a particular home, or any bonus is offered by a listing agent to sell a particular home, in excess of our pre-agreed upon fee, which is often done. You don't see that on the MLS client listing sheet, but we do, and we tell you about it!
We will establish our fee up front with your agreement, and any extra monies or incentives above the fee, we again credit our BUYER at closing along with the other savings we provide all along as EBAs. Our EBA motto is, "Use your Head, not your Heart, in your final decision making regarding what you ultimately decide to pay, which home you finally choose, and how that home fits all your needs!" We will give you all of our 'tools', the COMPS, past records, access to all types of testing and inspections, our skilled negotiating advice and expertise, ensure buyer protections in your offer, and other information you may need to make a decision…. but ultimately, it is your decision. We will negotiate that decision to the nth degree! We are skilled negotiators, and we negotiate the lowest and best price and terms we can, for our BUYERS, always!
Charging a retainer is becoming an accepted practice in the Exclusive Buyer 'industry', because a great deal of time is spent on uncommitted customers. Those 'retainers' are then credited or rebated at the closing of a transaction. In this age of high gas bills agents and EBA's have (and are continuing to pay), some for uncommitted customers, more EBA's and other agents are beginning to charge fees which are credited at closing.
BUT at this time, we do NOT charge an advance fee or retainer. We are convinced, if you decide to buy in our area, you will know from our past 20+ year reputation, client feedback and testimonials, our solid 20+ years of EBA only experience and our consultation sessions we provide the only National Certified and Award Winning (EBA) "FOR BUYERS ONLY" service and you will want us to represent you. And we will know from our consultation sessions, our interview time together, whether we believe we will be a good match for you. So we do not accept retainers or advance fees for services! At the same time, once we have provided enough information for you to make a decision and feel comfortable with us and our services, we cannot work with uncommitted buyers. The demand for our service is great, and we cannot afford to work and not be paid.
We cannot accept all customers who want our services, as we choose to have a small agency, working as a team to provide top level service to all clients. If we feel we are not a good match for you, or we are too busy at the time to adequately serve your immediate needs, we will honestly tell you. And we are not offended if you decide we are not the firm which meets YOUR needs. Also, if you are primarily working with one agent, and you feel your personalities, or for some other reason, you don't match, we do not take that as an insult either. We will give you an opportunity to work with another agent in our agency, or if you prefer, we will refer you outside the agency to the AGENT or FIRM of your choice!
We ask you not to contact any agent or firm until you (and we) sever our relationship, and at least the agent who has spent time with you up to that point, will receive a small referral fee for the time (s)he DID spend with you. Your satisfaction is our primary goal, not locking you into an agency agreement with us you cannot sever, if we do not perform as promised!
Do we have to sign anything when we meet with you?
The State of TN has a requirement of ALL AGENTS, that the "State of TN Agency DISCLOSURE" 2 pages be "given to any customer at first contact, or as soon as possible….. but BEFORE the customer's agency status could be compromised."
Customers are to acknowledge the receipt and date the DISCLOSURE Form for State Auditors, who check real estate agency files for these forms. For example, anything you tell an agent who is not an EBA, may not be confidential, because (s)he is not required by law to keep anything confidential until you lock into an Agency CONTRACT, which is NOT done via this Disclosure Form.
REMEMBER: initialing and dating the TN Disclosure Forms DOES NOT OBLIGATE YOU TO ANY AGENT! And it does not obligate the agent to keep your information confidential. Agency Status can only be established in TN, IN WRITING, with an AGENCY CONTRACT, and that is a totally separate document from the Disclosure Forms.
State Auditors check our files to ensure the TN Disclosure was given to you as soon as possible, and you initialed to acknowledge receipt of the (NO OBLIGATION) TN Disclosure FORM. (You are making the TN State Auditors and TN State Real Estate Commission HAPPY!)
And a note you will find interesting about TN's Disclosure Form, "Exclusive Buyer Agent" is not one of the noted, required disclosure options on the TN State Disclosure Forms. The state has all other allowed agency representations, including "Buyer Agency" and "Designated Buyer Agency", etc… But "Exclusive Buyer Agency" is far from being either "Buyer Agency" or "Designated Buyer Agency", as the latter two can list properties and/or they work with firms who list properties and/or work with sellers.
We can only guess that the state has chosen not to include this highest and purest level of BUYER representation (EBA), because it is THE only form of representation for buyers which does NOT have a conflict of interest, thus needs no disclosure??? But the State Auditors still audit ALL files for those forms, thus we give them to all customers/potential clients and ask that you acknowledge with initials and date, again with no obligation to us. HERE IS YOUR LINK TO THE STATE OF TN DISCLOSURE FORM (2 Pages)
When do we need to sign an Agency Contract?
As stated previously, we know people have to reach a comfort level, before committing to an agent or agency, or before dropping a $250.00 to $1,500.00 retainer fee for the time the agent spends with you. As we stated above, we do not, at this time, charge a retainer fee.
We offer customers a free tour of the area (if they are not from this area, or not familiar with the specific area where they plan to purchase). The tours last approximately 3-4 hours.
We ask that customers initial and date the TN DISCLOSURE FORM discussed above, to satisfy state disclosure laws.
We will also provide a free 1-3 hour consultation session, which we refer to as the "Home Buyer Information Consultation". We will answer questions about how we can assist with mortgages, closing costs, area housing, the area market, schools, home inspections, other recommended testing for the properties.
During your FREE home buyer consultation, we will go through your parameters with regard to the specific property you are looking for. We will give you a copy of the TN "Exclusive Right to Buy" contract. That is the Agency contract we mentioned previously, which is the way an agency relationship can be established between you and us. It establishes promises we make to you, and assures you receive CLIENT LEVEL protection from us, from our entire AGENCY!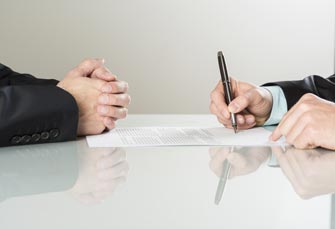 Whether you sign an agreement or not, there is one promise we will make to you, up-front. Anything you tell us in your "tour session" or the "Home Buyer Consultation session" is confidential; this is a promise which we (and all EBA's across the country) make; we ONLY work with buyers, and we protect you always!
You can access the State of TN Exclusive Right to Buy Agency Contract by clicking here. It is the contract written by TAR and TREC Attorneys to establish our Agency Relationship. You may print and bring a copy to our free session or we will provide you with a copy to take home with you. We will be happy to go over the agreement with you and answer any questions you have. The cautions about attending open houses, what to say when you run into or meet another real estate agent, cautions about calling listing (or other) agents to show you property, and visiting model homes, have to do with the real estate issue of "PROCURING CAUSE," which we will explain in more detail below, as PC can affect our ability to accept you as a client or to even represent you. You do not want PC to prevent you from having your own chosen representative.
WE WANT YOU TO BE A SAVVY BUYER, and if you have read this far, you are well on your way…. CONGRATULATIONS! Because, the world of real estate has changed tremendously, and I will admit for the first 4 homes I bought, and the first rental property, I was NOT a savvy Buyer! I thought I knew what I was doing, because I had worked with my attorney father, who practiced real estate law in one of the busiest markets in the country, a military market for several years before and after marrying! But all of that changed!!! I used listing agents I didn't know in two areas, a friend-of a friend a third time, and a friend the last time. Unfortunately, all the agents worked for listing companies, or even owned a listing company, and had conflicts of interest. That is why I decided to take the purest route to home buying. It has cost me many tens of thousands of dollars to be a real estate agent who cannot list. Because, this means I have lost all commissions on my family members' homes, the sale of my rental properties, and friends listings. But it is a choice EBAs make and live by. It is also why we have to ensure, not only do we save our clients money, but we charge a reasonable fee for our services as we cannot stay in business and work for free or for "cut rates." When listing agents sell their own listings, they earn both sides of the commission. They also guide the seller in what he should offer to a buyer agent, and we do NOT know what the listing agent is receiving, as they are NOT required to tell us. Listing agents state that the Listing Agreement is between them and the Seller, and that is true. Therefore, we never know until closing, whether we are being offered equal compensation or not. What we DO KNOW is, we have on a number of occasions learned at closing the listing agent was earning more (and sometimes much more) than they were sharing with the buyer agent. Just as the Listing Agreement is between the Listing Agent and the Seller, our EBA agreement is between you and us. And courts have ruled your contract for purchase is between YOU and the SELLER, not between agents. Therefore you have the right to demand in writing that your entire Buyer Agency fee be paid by the Seller, if you wish to do so. We NEVER earn two sides of a commission, as we never list. We have to know what our pre-agreed upon compensation is to be, and we will earn it, at closing, despite whether the listing agent is offering adequate compensation;
Then, if we both feel comfortable about an arrangement, we can begin the next step.
*****The Exclusive Buyer Agent commission itself is paid, 99% of the time, at the closing by the Seller, who made this arrangement with his Listing Agent when he listed his home or property. For example, if the Seller agreed to pay 6% in real estate fees to the agents who list/sell his house, the listing agent usually offers half of that fee to the Buyer Agent who brings the Buyer contract. (Note: All real estate fees, BY LAW, are negotiable!) Let's say the house sells for $100,000.00; then, in the case above, the listing agent would receive (3%) $3,000 at closing and the EBA would receive (3%) $3,000 from the Seller funds.
What happens after we both commit to work together?
That happens only AFTER we BOTH reach a comfort level with each other and actually make that commitment to change our relationship from a customer level to a client level. Again, Click on the disclosure form (required by State of Tennessee) to better understand the difference between a customer and a client.
If you plan to pay cash for a property, we will ask you to provide proof of your ability to do so, as doing so will make your offer a stronger offer to any seller.
If you plan to obtain a mortgage, we ask that you begin working with a mortgage company or bank to secure pre-qualification or pre-approval, so that we can be assured that (1) we are searching for properties that match your $$ qualifications or less if you wish to pay less than what you are qualified for (2) to provide a stronger offer to the seller, particularly if you wish to ask the seller to accept a lower than list price. Click here for loan information needed by most mortgage companies.
We will scan every available property that we can scan in the time constraints set for the search. We will scan potential properties that resemble your priorities, eliminate those that on paper do not match, look at those properties that most interest you, and if and when we find something that suits you, we will do Comparative Market Analyses (CMA's), search out other Comparable "solds", examine tax records, neighborhood and area trends, to assist you in determining what your best offer might be. While some people feel that "too much information is confusing," we feel that buyers are sophisticated and want any and all information to determine themselves what is pertinent and what is not! We give you everything that we know, so that you can make an informed decision. You make the final decision, as this is your property and your investment!
Once the offer is made, what usually happens next?
The work has just begun for the agent. We must then become the successful negotiators that we pride ourselves in being. We are not trying to 'take the other guy (seller) for a ride', but we DO want to ensure TO THE BEST of OUR ABILITY, that you get the absolute best price that we can obtain for you. Our reputation DEPENDS on that!
Then we work with the bank or mortgage company to ensure that the home or property inspections, appraisals, surveys, title searches, loan approval, closing documents, etc. are completed in a timely manner, that all contingencies are satisfied, that the seller completes the termite and wood destroying pest inspections (the seller's responsibility) in a timely manner, and provide you with all needed assistance to ensure that you have a comfort level with your transaction that will have you know that you made the right decision in choosing us! We will make whatever vendor recommendations that you need, give you moving tips, and "be there when you need us"!
If our commission depends on how much we pay for the property, why would you want to get us a lower price?
Again because our reputation and future business referrals DEPEND upon our doing that! AND, why would WE jeopardize those referrals, future commissions, and our reputation for barely a hundred or so dollars more on YOUR commission?!! WE WIN WHEN YOU WIN! (Example, a $3,000.00 difference in the price we negotiate for you to pay for your $100,000.00 house … i.e. you pay $103,000 instead… makes a difference of only $90.00 in our $3,000.00 commission. Would we risk our reputation and future business for that? I ABSOLUTELY WOULD NOT, and no EBA that I have met or talked with EVER would!!!