About Our Exclusive Buyer Agency
A Buyer's Best Choice Realty®
Johnson City-Kingsport-Bristol, Tennessee (the Tri-Cities, TN) area has a "specialty" real estate brokerage company, representing BUYERS ONLY!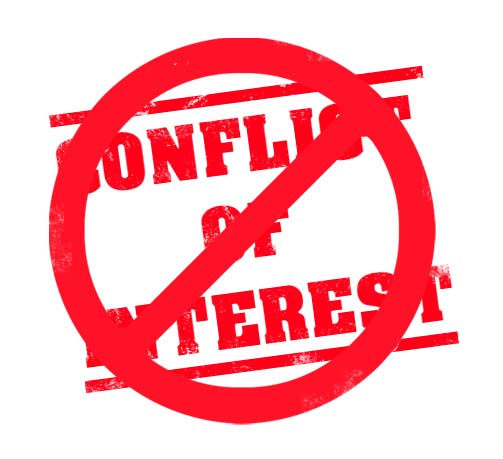 NO CONFLICT of INTEREST! We represent buyers in finding the dream or 'best house for the best (lowest) price.
Listing agents and companies that have homes listed within their agency, have an obligation to (and an obvious incentive to) show their listings and to attempt to get the BEST (highest!) price for their clients (sellers).
We do not waste our clients time with listings and servicing properties and sellers. We have and make the time to service buyer needs ONLY!
Exclusive Buyer Agency Services
A Buyer's Best Choice Realty provides ONLY Buyer real estate services. These services include:
Exclusive Buyer Representation
Expert showing, contract writing, and negotiations
Reliable Mortgage, Home Inspection and Title Attorney recommendations for Buyer Clients
Area tours to incoming Buyers, and recommendations for discount lodging during the relocation and search process.
We correspond with prospective newcomers for sometimes 2-3 years before their relocation or retirement.
With internet technology, we assist with representing buyers online who are shopping, negotiating, preparing for moves, and need quick or remote services.
Tennessee Exclusive Buyer Agency Specialists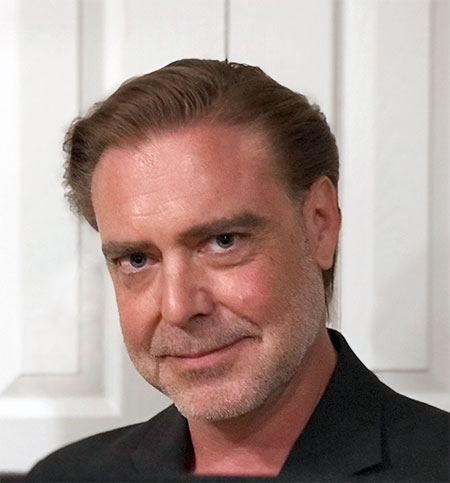 Ashley D Wilson

Managing Broker
Realtor®, ABR, GRI (Past NETAR GRI President), CEBA- Master,
(Certified Exclusive Buyer Agent - Master), CNE Training Member of:
NAEBA, NAR, TAR, NETAR
(TN Broker License # 281266)
Ashley D Wilson, a co-founder of WilsonDillard, has taught music keyboard and music composition to NE Tennessee area public, private and home-schooled children since 1993. He also taught computer programming skills to children for over 18 years.
The owner of Sound-Sculptures Studios (formerly NoteWorthy Productions), a local recording studio, Ashley is a composer whose first symphony was performed by the Johnson City Symphony in 1999.
The winner of the "MostTalented" award in 1989, Ashley was invited to perform his compositions throughout the former USSR with International Arts for Peace.
A Berklee College of Music and East Tennessee State University Alumnus, and a lover of people, animals, reading, writing, winter sports, and an X-Box enthusiast, Ashley assists local and relocating home buyers.
With honesty, integrity, and the Buyers' interests as first priorities, he specializes in Boone Lake homes and properties, first-time home buyers, new construction, multi-family investment properties, ETSU Faculty Relocation & Student Relocation, Corporate and Medical RELO's, and families with school-age children relocating to or within the Tri-Cities, TN area.
"You can't do this type of business if you don't care about people. You can't do this type of business if your focus is ONLY your bottom dollar.
You CAN do this if you are driven to perform above and beyond for the public, and Buyers you represent."
Schedule Your

FREE

Consultation
Areas We Serve
Johnson City
Kingsport
Bristol
Jonesborough
Blountville
Greeneville
Watauga Lake
South Holston Lake
Boone Lake
Patrick Henry Lake
Elizabethton
Gray
Piney Flats
Erwin
Unicoi
Hampton
Sulphur Springs
Counties served include Washington, Sullivan, Carter, Unicoi, Johnson, Hawkins and Greene Counties.
Company History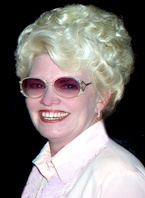 Janine J. Wilson

Founder, Co-Owner
CEBA, CEBA-Master, CNE, ABR, CRB, GRI, e-PRO, SRES
TN Licensed Buyer Broker: Lic. # 257985
Recognizing the need for Exclusive Buyer Representation, similar to services provided in larger metropolitan areas, founder/broker Janine J. Wilson, established the area's only exclusive buyer agency (which has never listed a home or represented sellers), A Buyer's Best Choice Realty. Located on 36 beautiful acres in North Johnson City, the agency motto is "No listings, thus no conflict of interest! As a buyer, you KNOW that we are working EXCLUSIVELY for YOU!"
Janine Wilson, is an experienced Buyer Broker who has NEVER represented a SELLER.
As the Founder/Head of Ashley Academy in Johnson City and The Enrichment Institute, initiators of Hands On! Museum for Children, Janine led the school for accelerated, gifted, talented children for over 10 years. Her interest and experience in education and with children has been a source of comfort for families relocating to Tri-Cities with school age children.
As a Medical wife and President-Elect of the Medical Auxiliary, she has recruited and assisted relocating MD Physician families, Executives including CEOs, and with corporate recruitments and relocations.
As an AARP member, Janine Wilson has assisted retiring singles, couples, and families to the "#1 Place in the US to Retire" (1997) and "All American City/Region" (1999) incorporating NE TN/SW VA area.
A Word From Our Founder
Before getting into real estate, both my husband and I had been on the consumer side of both residential, and commercial purchases. We had learned, the hard way, that our interest might not always be the main one served by "our" agent. In fact, we question how much it ever was the focus of the agents we used. We always felt there was an inherent conflict of interest.
Bearing these experiences in mind, I got licensed in 1993. I knew that Buyers needed specific loyalties that I could provide. Before I opened a Brokerage, I had learned of NAEBA, and Exclusive Buyer Agency. This was the route I chose when I opened my Agency.
I continued my work in this field with satisfaction. Then did so with even more determination as I saw the amazement of Buyers who did not previously know that this form of Agency existed. I was told over and over that many of them had been taken advantage of before. These clients said they would NEVER use another type of Agency, or recommend one, if an Exclusive Buyer Agent was available in the market in which they were buying.
I have done everything I can to help promote awareness of an Exclusive Buyer Agency existence, serving on local, and national levels. Buyers need to be informed.
Would you like an agent to represent Only You and Your Best Interest?