Bristol TN Real Estate For Sale
Housing and Area Information
If you're thinking about buying a home in Bristol, TN you have two locations to choose from: You might choose to live in Bristol, Tennessee, or you might choose to live in Bristol, Virginia. That's because Bristol is known as a twin city with the state line running down the middle of the main street called State Street. This unique city is part of the Tri-City region including Johnson City and Kingsport. Browse through some of the homes for sale in Bristol, TN. Browse photos, watch virtual tours and create an email account at the bottom of this page to save, organize and share your favorite properties and to get automatic email updates when anything changes that you indicate you may be interested in.
Search all Bristol, TN Homes for Sale Here
Bristol is a principal city of the Kingsport−Bristol−Bristol, TN-VA Metropolitan Statistical Area, which is a component of the Johnson City−Kingsport−Bristol, TN-VA Combined Statistical Area − commonly known as the "Tri-Cities" region.
Beautiful scenery is not all there is to keep Bristol listed as one of the most livable cities in the United States as rated by American Demographic Magazine. Bristol was awarded the All America City recognition by the National Civic League in 1999. Bristol is where 160,000 plus race fans flock to enjoy the spring and summer Busch Grand National and Winston Cup races at the Bristol Motor Speedway. The Bristol Dragway hosts championship drag racing and is sanctioned by the National Hot Rod Association.
Bristol is also well known for being the site of some of the first commercial recordings of country music, showcasing Jimmie Rodgers and the Carter Family, and later a favorite venue of the mountain musician Uncle Charlie Osborne. The U.S. Congress recognized Bristol as the "Birthplace of Country Music" in 1998, and On August 1, 2014 the Birthplace of Country Music Museum - Bristol TN opened in Bristol. Bristol is also the birthplace of Tennessee Ernie Ford.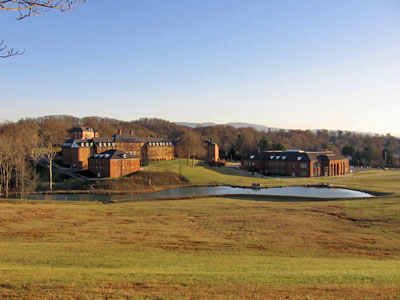 The City School System operates schools covering grades kindergarten through 12, which includes 5 elementary schools, a middle school and a high school, with an approximate enrollment of over 4,000 students and professional teaching staff of over 250. The system is accredited by the Southern Association of Colleges and Schools. It boasts test scores in the top 25% in the state.
Steele Creek Park is considered by many to be one of the best kept secrets in Bristol. This 2,200+ acre city park is a favorite for locals to enjoy the outdoors from picnicking with the family to biking/hiking the many trails in the park. The large lake offers stunning views and a great opportunity for you to try your luck at fishing. Steele Creek Park is a true gem in Bristol offering fun for all ages from disc golf, a splash pad, and golf course.
The Tri-Cities Regional Airport in neighboring Blountville, TN provides air travel in and out of the area.
Bristol TN Real Estate
Bristol offers an exceptional quality of life, with a low cost of living and moderately priced real estate. The median home cost in Bristol is approximately $173,000. The lower cost of housing compared to other areas in the United States make the area appealing to many. Home appreciation over the last 10 years has been around 19%. Located in the foothills of the Appalachian Mountains, four distinct seasons and a temperate climate offer abundant opportunities for outdoor recreation. This favorable location, which boasts a sound infrastructure and a population with a strong work ethic, make Bristol an extremely desirable place to live.
If you have any questions about living or relocating to Bristol (TN or VA), please give us a call at 1-423-283-4677 or send us an email. If you're in the market for Bristol TN real estate for sale sign up for our FREE Email Updates below and be notified every time a new listing is added to the local MLS which fits your searching criteria.