Kingsport TN Real Estate For Sale
Housing and Area Information
Kingsport TN is in the northeast corner of Tennessee in Sullivan and Hawkins County bordering Virginia and only 45 minutes from North Carolina. Kingsport is the largest city in the Kingsport-Bristol (TN and VA) Metropolitan Statistical Area and sports a population of around 54,000 as of the 2018 Census. Kingsport is one third of the area commonly known as the "Tri-Cities" region, along with Johnson City and Bristol.
Check out a few of the Kingsport TN Homes for sale here...
Search all Kingsport TN Homes for Sale
Kingsport is commonly included in what is known as the Mountain Empire, which spans a portion of southwest Virginia and the mountainous counties in northeastern Tennessee. The name "Kingsport" is a simplification of "King's Port", originally referring to the area on the Holston River known as King's Boat Yard, the head of navigation for the Tennessee Valley.
Kingsport is a planned city with ample parkland and greenbelts and the downtown is fairly attractive. The area has an assortment of arts and recreational activities, as well as access to the nearby Tennessee Valley Authority lakes. The rolling terrain north into Virginia is beautiful, especially in spring and fall.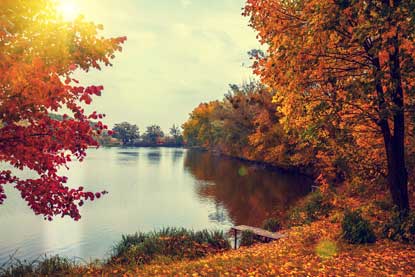 Kingsport was nicknamed "The Model City" because it was designed and planned by noted Massachusetts City Planner and Landscape Architect John Nolen. It offers more than history and natural beauty. It is the corporate headquarters for Eastman Chemical Company, Domtar Paper Company, BAE Systems (British Aerospace Electronic Systems) and other industries help to drive the local economy and provide employment.
Kingsport was named as one of the Top Ten Cities in which to Walk by Walking Magazine. With its extensive network of neighborhood sidewalks and pedestrian paths, including Kingsport Greenbelt – a 9.5 mile walking, running and biking trail, and Bays Mountain City Park, which is comprised of 32 miles of hiking and biking trails, and Warriors Path State Park, another 10.6 miles of trails, it's pretty easy to see why Kingsport received an "Ideal Living Score" of 83%.
Kingsport and Bristol are typical small Southern centers supporting an assortment of industrial and agricultural activities. Chemicals, forest products, glass, textiles, and metal products are produced in the area.
Kingsport has ten public and four private elementary/middle schools along with three public high schools and four private high schools.
Kingsport TN Homes For Sale
Kingsport TN homes for sale offers many options. Whether you're a first-time home buyer, or looking to move up to a luxury home, we can help you find what you're looking for. Homes in this area are a good mix of townhomes, suburban single-family homes, and gorgeous estate properties for sale in Kingsport. Affordability and idyllic amenities offer the perfect balance for anyone thinking of buying a home in Kingsport. The median price for a single-family home in Kingsport is $132,500.
Kingsport's many desirable neighborhoods, houses of various size and prices make it an attractive place to live. Buying real estate in Kingsport, TN provides opportunities to enjoy many professional and personal resources.
If you have any questions about living or relocating to Kingsport, please give us a call at 1-423-283-4677 or send us an email. If you're in the market for Kingsport TN real estate for sale sign up for our FREE Email Updates below and be notified every time a new listing is added to the local MLS which fits your searching criteria.