Gray TN Real Estate For Sale
Housing and Area Information
Gray, Tennessee is a small city located at the Northeastern tip of Tennessee. Gray has a population of just under 1,300. Gray, TN homes for sale can be found for generally less than most other areas of Johnson City, in addition to other parts of the state.
Gray lies just outside the junction between Interstate 81 and Interstate 26, the latter of which runs directly through the town. The town of Gray was originally founded as Gray Station, Tennessee, as it mainly served as a railway depot, the town became just Gray (without "Station") as the preferred usage. The Gray area mostly consisted of rural farmland until the 1990's, when some suburban areas started to take shape. The Gray area has been growing more and more each year with new chain restaurants and museums like the Gray Fossil Site.
The Gray Fossil Site
The Gray Fossil Museum, officially known as the East Tennessee State University and General Shale Brick Natural History Museum and Visitor Center, displays some of the fossil finds from the Gray Fossil Site.
The current dig at the Gray Fossil Site was determined to have been the location of a semi-circular sinkhole that once harbored a pond environment over a long period of time and is now yielding the remains of the ancient plants and animals that lived, watered, and died within the then watery sinkhole. Among the many vertebrate fossils found at the Gray Fossil Site are frogs, snakes, turtles and tapirs and recovered fossil records represent finds from approximately one percent of the total area of the Gray Fossil Site that has been explored --- and future fossil recovery from the entire site is projected to continue on for another one hundred years.
The Gray Fossil Site is also the world's largest tapir fossil find and is yielding new and rare discoveries such as the most complete skeleton of Teleoceras (an ancient rhinoceros) yet found in eastern North America, a new species of red panda that marks only the second record of this animal in North America (the first red panda fossils found in North America come from the state of Washington), and a newly identified species of an ancient plant-eating badger.
The Gray Economy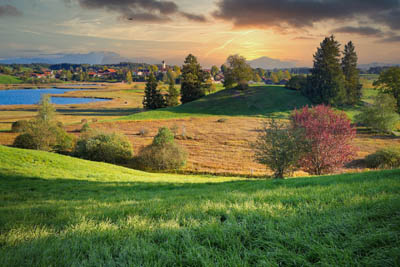 Some of Gray has been annexed by Johnson City, most known today as the home of East Tennessee State University, a school of 12,000 students and a major medical school and teaching hospital. Other companies such as Siemens, Eastman Chemical, and American Water Heater also have operations in the area, but Kingsport and Bristol are far more noted for their industry. Recent job growth is considered positive. Gray jobs have increased by 0.4% over the past year. Compared to the rest of the country, Gray's cost of living is 17.4% lower than the U.S. average.
Gray TN Homes and Real Estate
It's a good time to look for a Gray TN home for sale. Home Appreciation is up 6.1% in the last 12 months.
Homes for sale in Gray, TN have a median listing price of $247,822 and a price per square foot of $115. Some of the hottest neighborhoods near Gray, TN are Wiltshire, Greenfield, Carroll Creek Estates, and Cambridge Village. You may also be interested in single family homes and condos/townhomes for sale, or homes for sale in neighboring cities, such as Johnson City, Kingsport, Jonesborough, Elizabethton, and Piney Flats.
Searching homes for sale in Gray, TN has never been more convenient. Using our website you can easily browse through Gray, TN homes for sale, including single family homes, townhouses, condos and commercial properties. You'll quickly get a perspective on Gray, TN real estate prices and features. You can also set up personal filters for any of the properties for sale in Gray, as well as take advantage of our free email notification system to send you an email on saved listings based on price drops or other changes in listings you may be interested in. You can stay on top of what's going on in the Gray, TN real estate market without having to come back to the website and starting your search all over again. Be sure to sign up for this service after you've created your free listing account.
If you have any questions about living or relocating to Gray or Johnson City, please give us a call at 1-423-283-4677 or send us an email.