Piney Flats TN Real Estate For Sale
Housing and Area Information
Piney Flats, TN is an unincorporated community in Sullivan County, Tennessee with a population of around 8,200. Some areas of Piney Flats along U.S. Route 11E have been annexed by Johnson City (south of the Allison Road and Piney Flats Road intersection) and Bluff City north of the intersection and areas along Allison Road & Piney Flats Road. Piney Flats is the 122nd largest community in Tennessee.
Glance at just a few of the many Piney Flats TN homes for sale here, then search even more using the link below.
Piney Flats Demographics
The percentage of people in Piney Flats who are college-educated is somewhat higher than the average US community. Of the adults in Piney Flats, approximately 25% have at least a bachelor's degree.
The per capita income in Piney Flats is around $34,200, which is considered wealthy relative to Tennessee as a state, and upper middle income relative to the rest of the U.S. This equates to an annual income of $136,800 for a family of four, assuming of course that all 4 hold similar paying jobs. However, Piney Flats contains both very wealthy and poor people as well.
Those who call Piney Flats their home describe themselves as belonging to a variety of racial and ethnic groups. The greatest number of Piney Flats residents report their race to be White, followed by Asian. Important ancestries of people in Piney Flats include German, English, Irish, Scottish, and European.
Occupations and Workforce
Piney Flats has a mixed workforce of both white- and blue-collar jobs. Overall, Piney Flats is a town of sales and office workers, professionals, and managers. There are especially a lot of people living in Piney Flats who work in office and administrative support type of jobs, the healthcare field, and management occupations of many types. One of the largest employers in Piney Flats is Bell Helicopter which is an aircraft manufacturer, and one of the world's leading helicopter dealerships.
Also of interest is that Piney Flats has more people living here who work in the computer field and math than 95% of the places in the rest of the U.S.
Setting & Lifestyle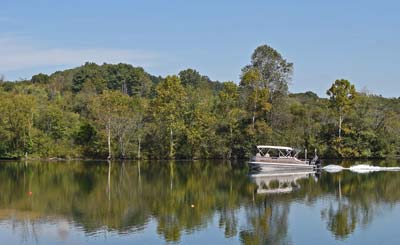 Piney Flats is a fairly quiet town because there are relatively few families with children (who have a tendency to be noisy).  Piney Flats also has relatively few renters and college students, who can tend to be on the noisier side. But the biggest reason it is quieter in Piney Flats than in most places in the country, is that there are just simply fewer people living here. If you think trees make good neighbors, Piney Flats may be for you.
Piney Flats is a small town, and as such doesn't have a public transit system that people use to get to and from their jobs every day.
Piney Flats Real Estate Market
Whether you're looking to purchase a home, putting yours up for sale or exploring rental options, get up-to-date information about the Piney Flats real estate market, all in one place with A Buyer's Best Choice Realty. Analyze how the market is performing against historical data.
The median home price in Piney Flats is around $307,000 compared to $650 to $800 for the median rent. The median age of the locals in Piney Flats is 43.9.
If you have any questions about living or relocating to Piney Flats, please give us a call at 1-423-283-4677 or send us an email. Remember, we represent buyers in finding the dream or 'best house for the best (lowest) price. A Buyer's Best Choice Realty provides ONLY Buyer real estate services. We never take listings, and never work for any seller. When you decide to look for a home in Piney Flats, or any of the other areas we serve, you can rest knowing we are looking out for your best interest at all times, from our introductory consultation, to viewing properties, writing an offer, and all the way to closing on your new Piney Flats home.